Thursday Greetings
This week it was my turn to host the challenge for the My Scraproom Rules competition at
Scrapping Outback
. My challenge was a 'Macaron Tower Challenge' which required the entrants to create a mini album to my required criteria.
Here is my mini album all finished and looking beautiful...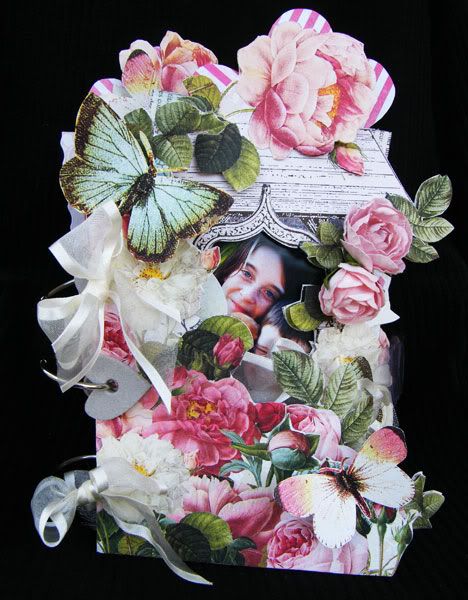 To create my mini album I started with the beautiful Websters Pages Country Estate Calm Moments and Breezeway patterned papers as the base and then added Kaisercraft Fairy Floss Paper Blooms, Imagine Title Chipboard, Dusty Attic Ornate Frame #1 , Kaiser Black rubons - Dreams , Basic Hearts Chipboard, Assorted Roses - LGE, Prima - Fairytale Roses - Orchid, hinge rings, Prima Flight Of Fancy PP butterflies, Kaiser Love Notes Die Cut Elements, lace, paint and finally kindy glitz.
And some close ups..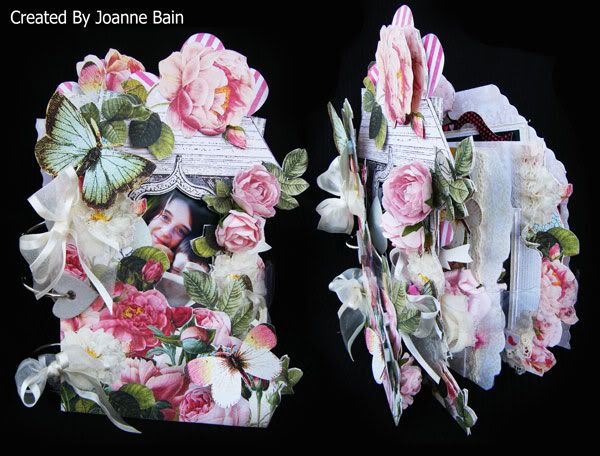 My idea for this challenge is that Macarons have a yummy biscult front and back and a gorgeous creamy centre. A mini album has a front and back cover and the centre is filled with beautiful memories. I know mine is....it is full of love.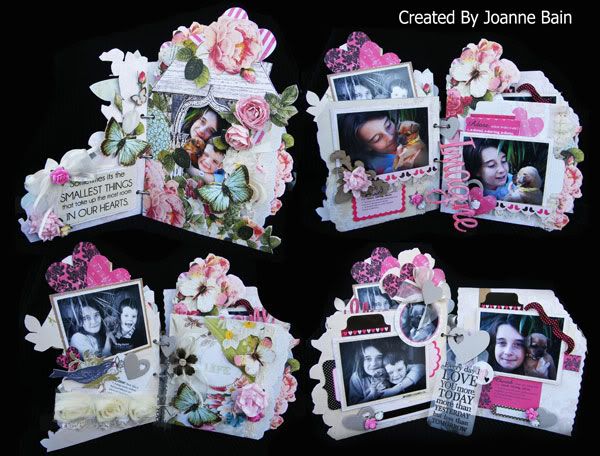 Well better be getting going, nearly time to pick the kids up from school. Hope you enjoy your weekend, we all just need to get past the last day of the week tomorrow.
Thanks for stopping by
Joanne