Howdy everyone!!!
I finally had a chance to sit down and have a play with this months White With A Twist colour combination, the colours of choice were red, chocolate brown and cream.
It was also my first scraplift so to speak. I found the layout somewhere on the internet, saved it, thought I really like how they did that, the prob is I have no idea who it was created by, so if you do see a page that looks similar to this one it maybe it...lol. Thank you to the person for the inspiration!!
Anyway after I altered and added extras this was my finished page.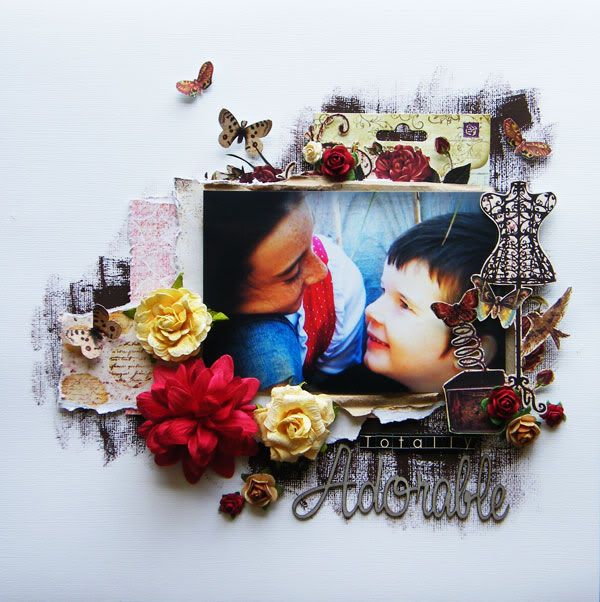 And some close ups..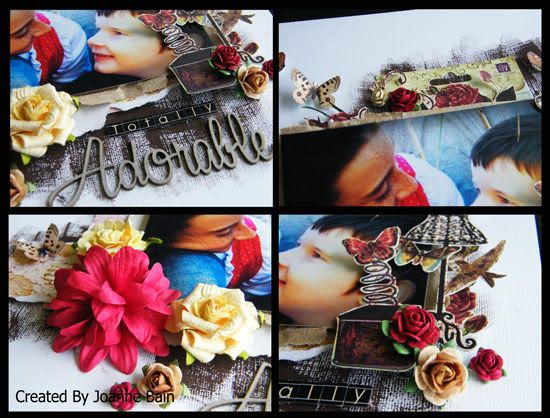 I am really enjoying painting my backgrounds and tearing and distressing my papers lately, and I left my chippy title totally raw. Just love raw chipboard! Flowers and patterned papers are by Prima..love Prima!!
Please check the
Scrapping Outback Forum
for full details and to check out the design team inspiration for this challenge.
Thanks for stopping by.
Joanne