Sunday Greetings!!
Hope you are all enjoying your weekend. Although it is almost over here it has been great and the weather even better.
I thought I would play along with this months Dusty Attic Sketch Challenge. When I first saw the sketch I was a bit unsure but then have always been taught to take a sketch and make it your own, which I think I have done.
This is the sketch created by the wonderful Michelle Grant.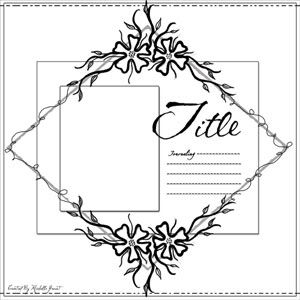 And this was my take on it..
And some close ups..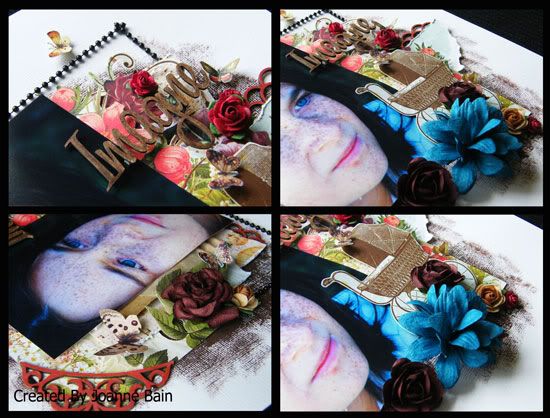 I decided to minimalise the centre of the sketch and turn just slightly and then the outer frame I turned sideways and used it to sort of frame the centre of the sketch. I have all of the requirments of the sketch but as always I have added more as I like my pages full and embellished.
As a requirment of the challenge I have used Dusty Attis Fancy Trim chippy and a Dusty Attic Corner Flourish chippy.
Have also used Kaisercraft Paper Blooms Aubergine, assorted paper roses, Prima Heartstrings PP, Websters Pages Out For A Stroll PP, string pearls, Kaisercraft Pearls and paint.
Well that is all for now
Have great week!!
Joanne