So whats new...its raining again! It seems like that is all that it has done. On the few days we have had nice weather we try to go out and do fun stuff as a family, but the weather has made nice sunny days few and far between here lately.
I thought while the weather was bad I might also give my blog a revamp. All bright and fresh for the start of another year...or until I get sick of the look of it again...lol.
Well the new year is in full swing already and with the start of a new month come the new monthly challenges at Scrapping Outback. I am in charge of the White With A Twist Challenge. This month I picked o lovely cocktail of brown, pink, purple and blue. A little odd, but when I saw this cocktail I new it was a keeper....lol. Check out the forum
HERE
for full details and also see the other team girls creations.
This is my take on the challenge.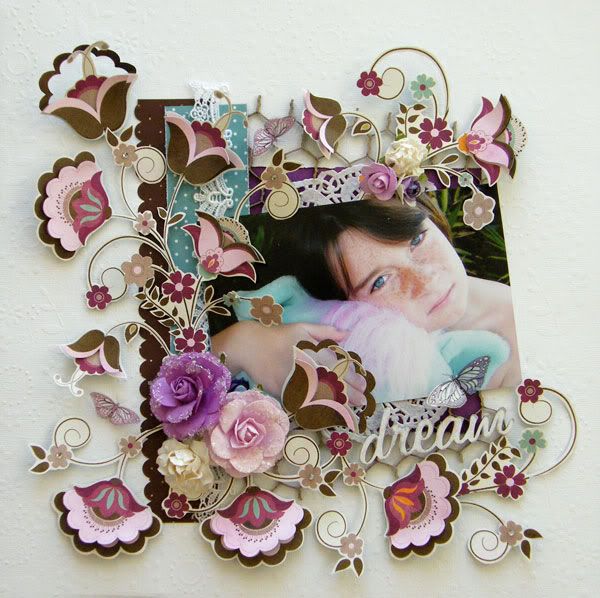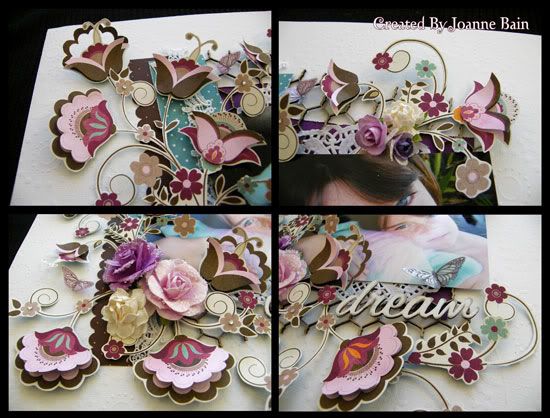 I used some yummy Bo Bunny patterned paper, Prima blossums, Kaiser gems some chipboard chicken wire and a chipboard title. The
chickin wire
and the
Dream
title are both available from the Scrapping Outback.
Also in December I had the pleasure of playing along with the
5 Product Kit Challenge
. This is a challenge where you grab the kit from the shop and you are only allowed to used the 5 products in the kit nothing else to create a layout, well I have to say I was stoked with how my page turned out.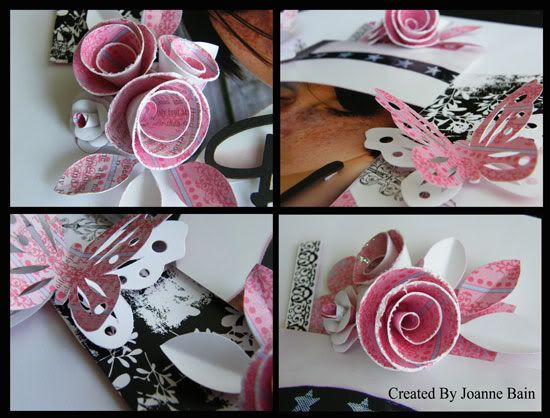 This kit is still avialable from
HERE
at Scrapping Outback. So go and grab it I would love to see what you can come up with.
Well it has just started pouring rain again, better go and see where my kids are as they wanted to ride their bikes and now they are going to be drenched for sure.