Well last weekend I had the pleasure of joining a wonderfully wicked bunch of girls down in the rabbit hole for our cybercrop. It was a lot of fun and we all had a great time.
Here a my 2 contributions for the Wicked Challenges.
The first was for my own challenge. It was called
MAD AS A HATTER
and the challenge is to create your own Mad Hatters Hat shaped page or OTP project. It is totally up to yourself but whatever you choose to do it has to be in the shape of the mad hatters hat.
I chose to do an OTP Mad Hatters Shape hat. I love how it turned out. I created this using the
WICKED WONDERLAND KIT
available from Scrapping Outback plus a few extras. I used a fabulous Rachelle Minnet designed
SCARY TREE WITH MOON
chippie also available from Scrapping Outback and some WRMK Heebie Jeebie stickers.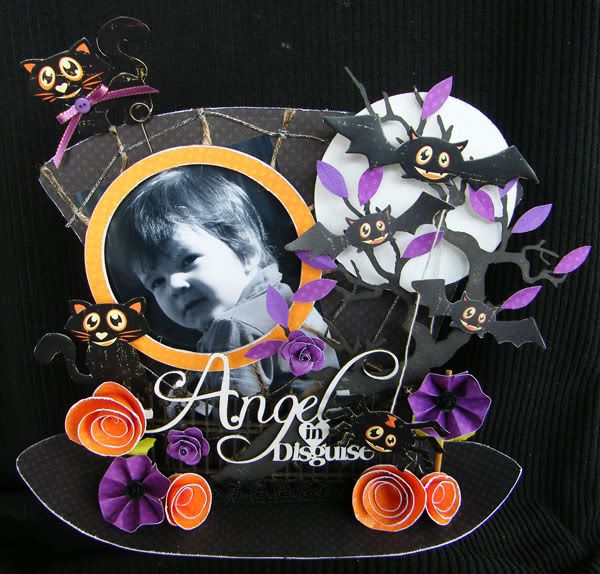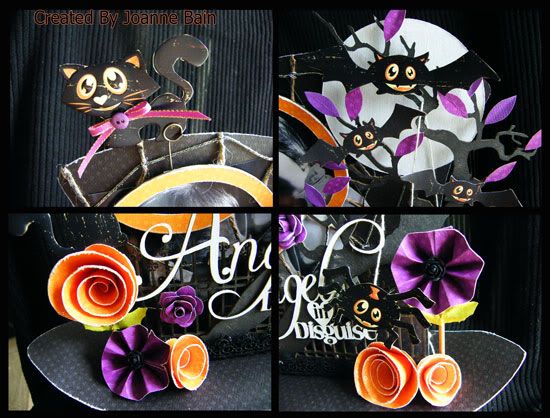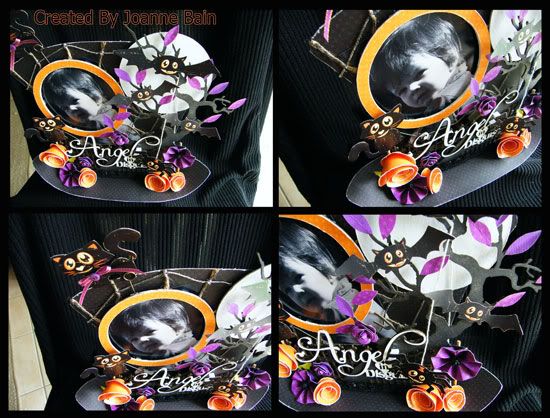 This next one was for
Rachelles Double Up Challenge
.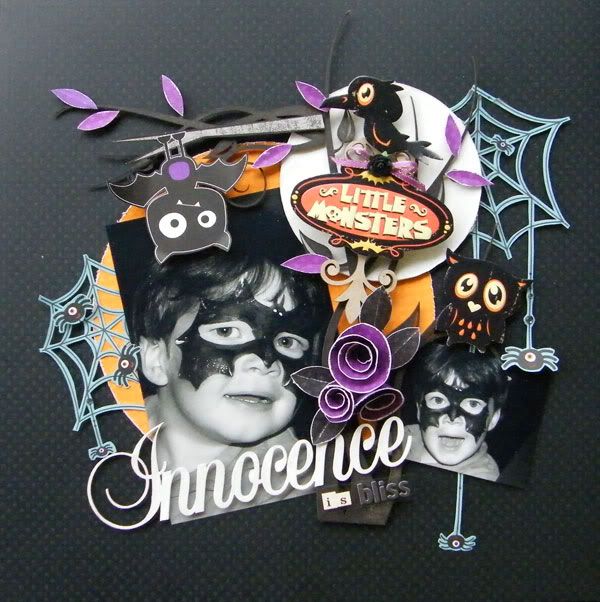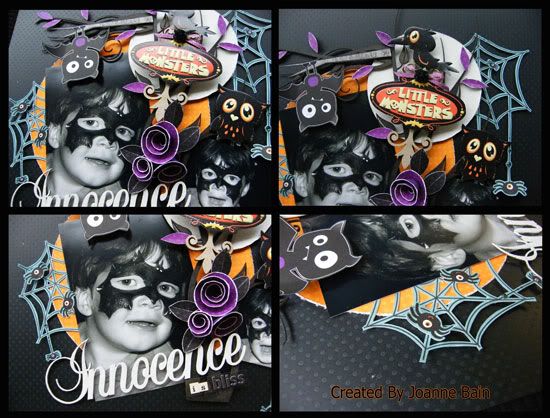 Once again I used the
WICKED WONDERLAND KIT
and a few extras.
Hope you have a great Sunday...I am off to watch the last round of the V8's.
Joanne