Well the school holidays are over and today we had a beautiful sunny day that the kids would have killed for. What was with the weather over the school holidays crappy rain. I am so glad that we didn't go away for the holidays.
My little man lost his second tooth over the holidays and I have a funny story to share, I tried to pull out his little tooth as did dad but it was still firmly planted in there. I told him to go in and brush his teeth and he come running out of the bathroom in tears. What's wrong I asked him....his reply my tooth just fell out when I spat out the toothpaste and it went down the drain. I said did you turn the water off...yes mummy. Into the bathroom I go water still running so daddy come in and took off the drain pipe, turns out that DS had put one of his magnetix down the drain a while ago and the tooth got wedged under it lucky for him. Daddy rescued the tooth yay, but I have never felt so bad.
I am able to share my recent projects now as it is past the first of the month. The first is my October Design Team Kit. It was full of funky, retro girly papers and embellishments from the Crate Paper Bliss Range. I had so much fun scrapping with it.
Here are a couple of pages I created with it....WARNING LOTS OF FUSSY CUTTING but so worth it!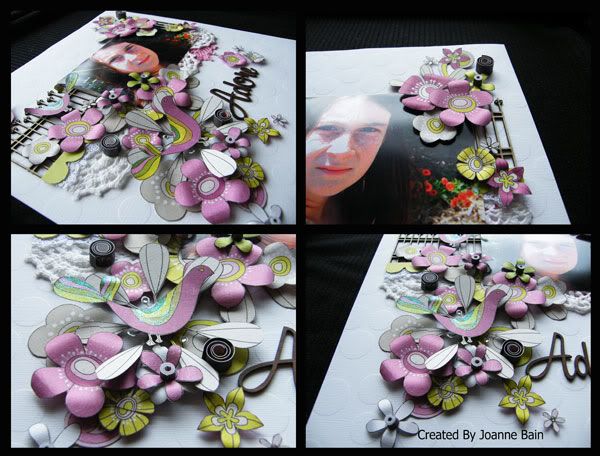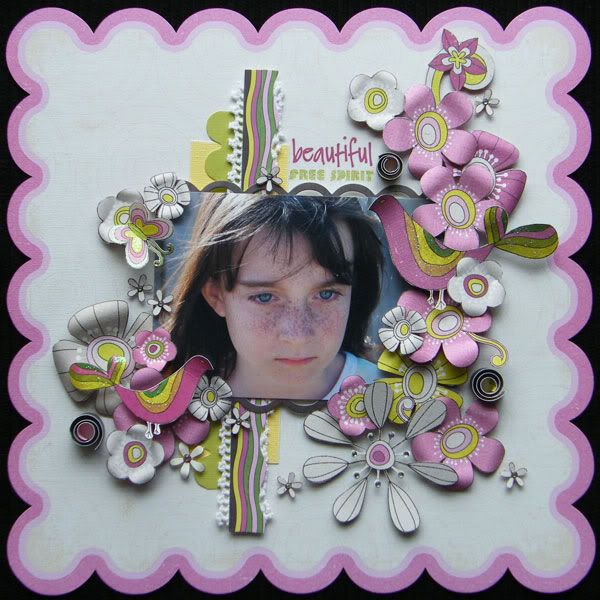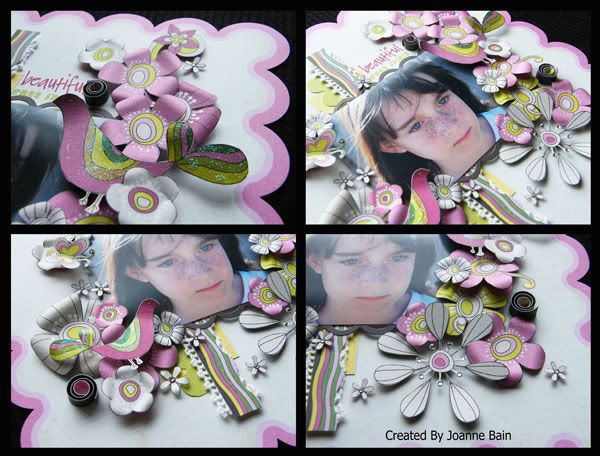 If you are interested in grabbing the kit you can get it from
HERE
and in the
FORUM
you will find basic instructions on how to create one of these pages.
I also had to create my own challenge this month, so I decided to call it
PASSION FOR PAPER
. You can find out all details
HERE
, but basically patterned paper has to be the main embellishment on the page. This is my take on my own challenge, I love how it turned out.
This next page is for the
White With A Twist
Challenge. You can find the details
HERE
.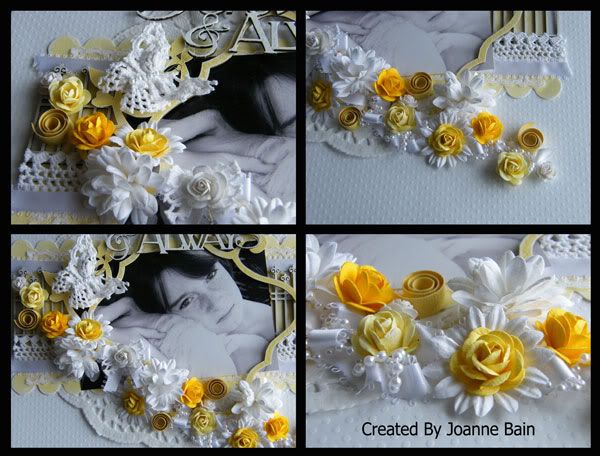 I just love how this page turned out. I have never really been one for yellow but I just love the softness of the page.
This next page was for the
Sketch challenge
, you can find out all of the details
HERE
. This is my favourite page at the moment, which is why my blog is now decorated using it. I just love the colours.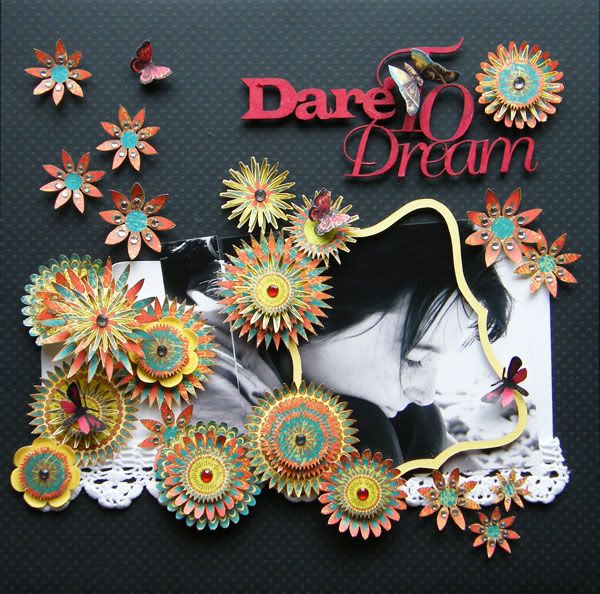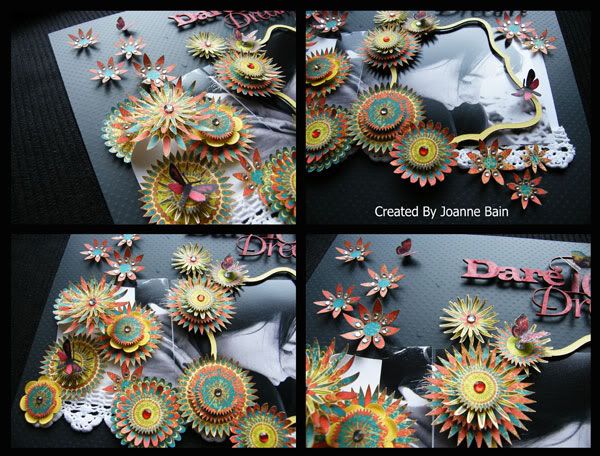 The black makes it pop...I just love it!!!
Well that is about all for now. Thanks for stopping by!!
Joanne
xoxo