SCRAPPING OUTBACKS
next cybercrop is coming up and it will be a totally WICKED event!! One you most definately will not want to miss.
It is on the weekend of 26,27 & 28th of November. The WICKED WONDERLAND cybercrop is a mixture of Alice In Wonderland meets ghosts and ghouls with lots of halloween type fun!!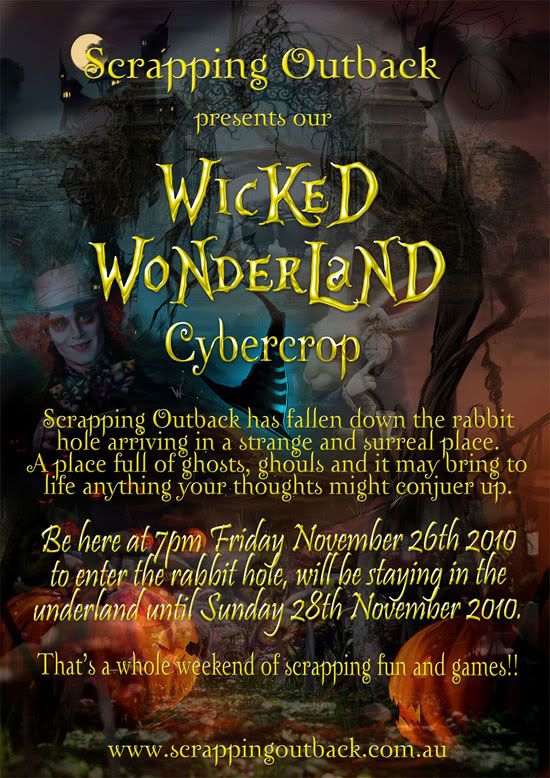 Check out the
SCRAPPING OUTBACK FORUM
for full details.
Hope to see you there!!