Ok so the rain rain can go away...What is it with rain and school holidays? Poor kids haven't even been able to go outside and play because of this stupid weather. On the bonus side though I have been able to scrap. Not that I can share to much of that with you at the moment.
As you would probably know Scrapping Outback just had their Twilight Cybercrop. It was totally fantastic and I had a wonderful time, they are such a great bunch of girls. This friday night they are having an after party to announce all of the winners, so if you are interested in finding out who won and play a few games come and join in the fun.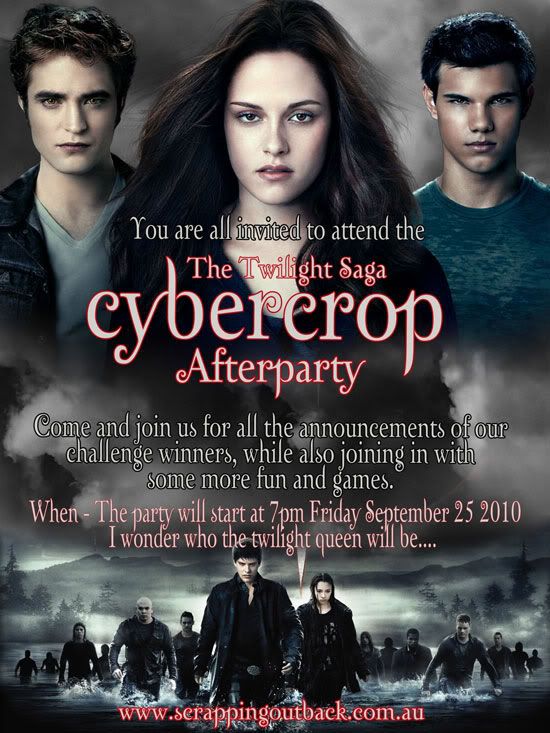 Now I can share with you a couple of the pages I did for the challenges. The first was for my challenge which was to scrap your fantasy man. So for me to keep with the twilight theme I chose Robert Pattinson aka Edward Cullen.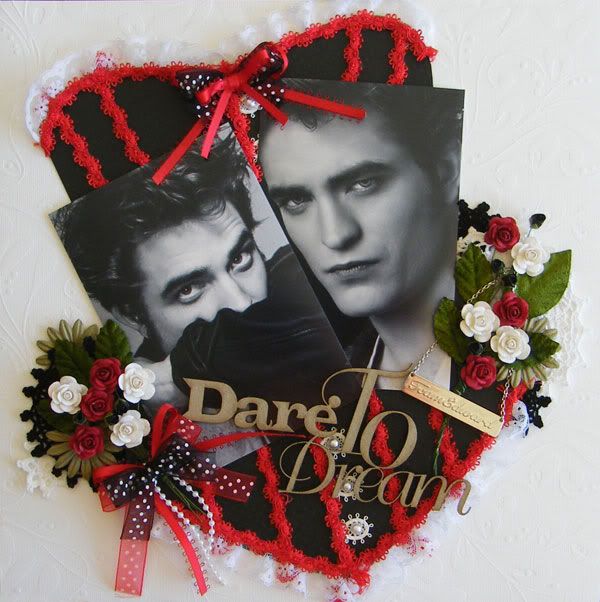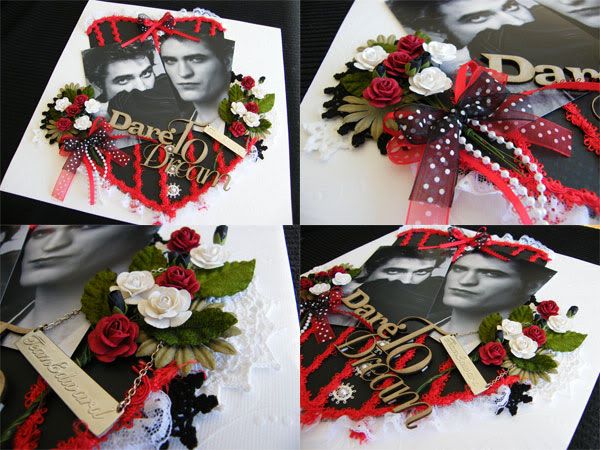 I created a super sexy corset to display those gorgeous pictures on. I was extremely happy with how this page turned out. This next one was for the Obsession challenge. For this challenge you had to scrap your obsession so for me I chose Twilight and Edward again.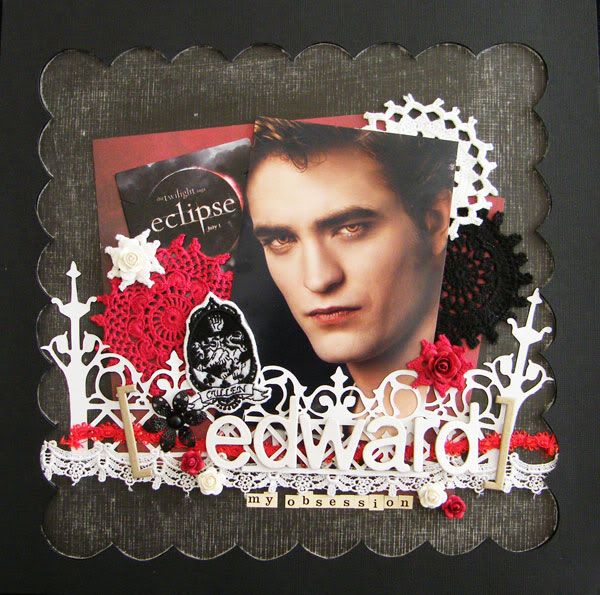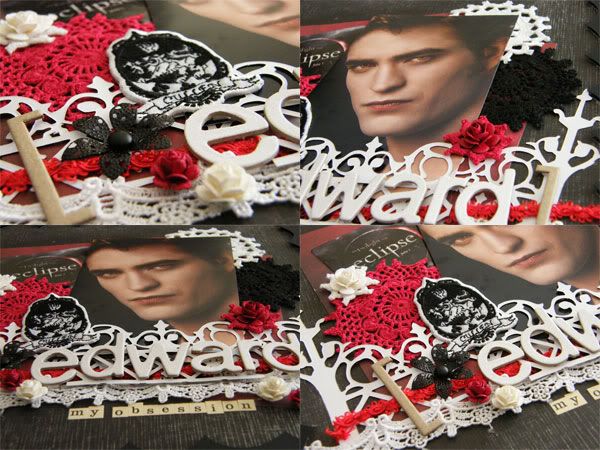 And so now I have to get going the kids are arguing but then what is new as most parents would know. I hope you manage to get through the school holidays in one piece and I travelling travel safe!! I will be back to update again real soon.
Thanks for stopping by!!!