Saturday Greeting!!!
So I have been a little behind with my posts, so much stuff going on here and with it being this time of the year I don't think you will find anyone that isn't slightly behind.
While I was doing some christmas shopping I come across this mask in Myer. As soon as I saw it I had an idea of what I wanted to do with. I had to totally alter it from what is was, which was blue and covered in glitter...and I mean a lot of glitter.
So I set out stripping and painting and painting some more. I took a trip to Spotlight and grabbed some feathers which were on sale due to the Melbourne Cup....Bonus!!
So this is how my idea turned out...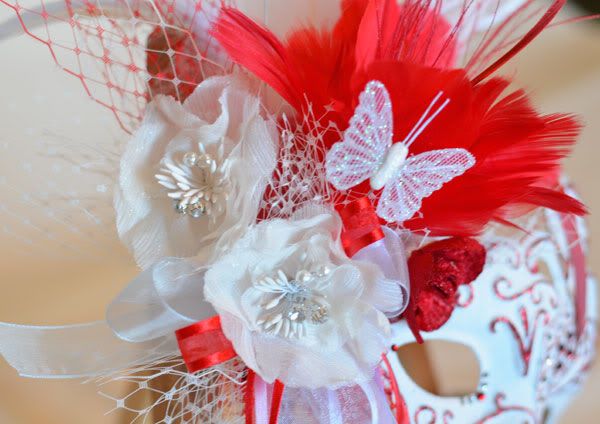 I used the gorgeous Manor House Creations Silver Bells and MHC Ballroom - Tango.
The 'Silver bells' flowers are soft and delicate with their pretty gemstone and pearl centres. I used the centre of a Ballroom – Tango flower to give my mask a bit of flair.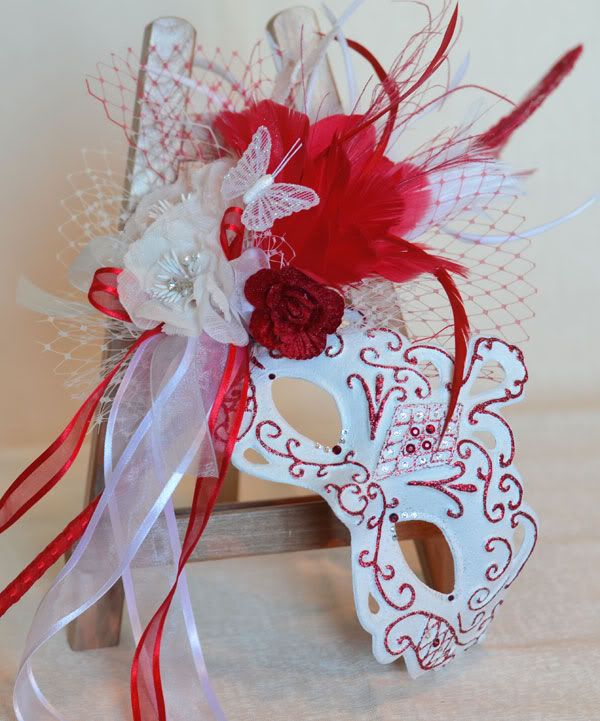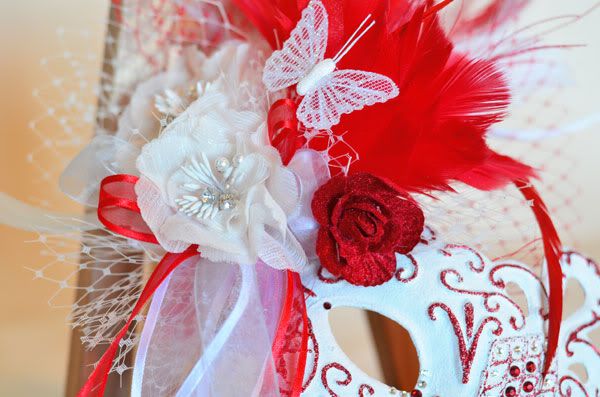 Well had better be getting going the kids are calling for lunch.
Thanks for stopping by
Joanne