Hi Everyone!!
How is everyone going with their christmas shopping? I have been good this year and have had it all finished now for a good 2 weeks. I do hope you all have a wonderful christmas.
I have a couple of things to share today. We all got into the festive spirit at
Manor House Creations
for this months adding lots of gorgeous christmas inspired projects. I decided to do a Christmas Angel, but in non traditional colours. I chose to go with creams and browns.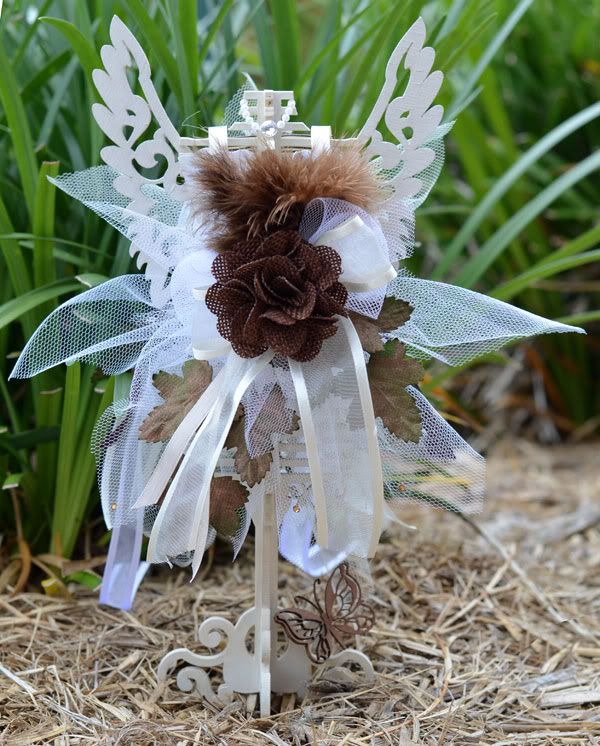 To create my angel I used Twiddleybitz Miss Charlotte Dress Form & Angel Wings, MHC - Prior Rose - Chocolate, MHC - Oak Leaves - Green, The Scrapcake - Cozy Xmas, Ribtek gems, feathers, ribbon and tulle.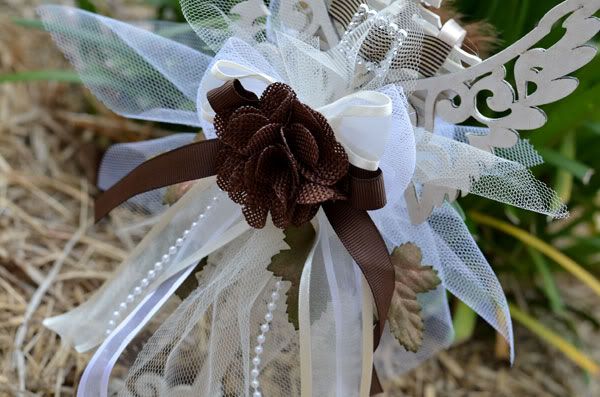 I have had this dress form for months after purchasing it from one of the craft shows this year and being totally inspired by the finished projects there, so finally after all this time I finally got to play with it.
My second project to share today is a page I created for
Bella Paperie.
I was lucky enough to be working with the gorgeous Beautiful Dreamer Collection by Glitz Designs. I just loved this collection and the colours of pink and brown are among my favourites colours to scrap with.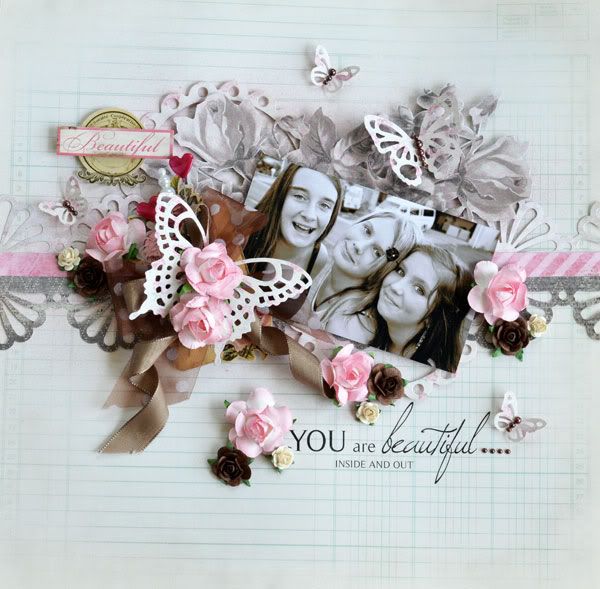 This photo is of my daughter and her best friends all ready for their graduation disco. These papers just suited perfectly.
To create my page I used Glitz Designs Beautiful Dreamer Toile & Stripe patterned papers, Spellbinders doily and butterfly dies, Glimmermist Pink Bubble, assorted hatpins, Kaisercraft Dark Brown Pearls, ribbon and assorted roses. All product is available from Bella Paperie at Brendale.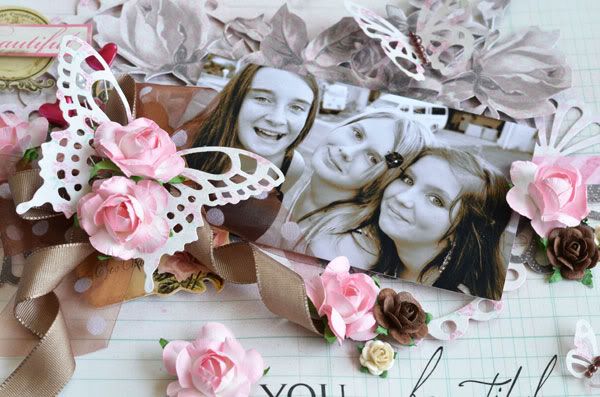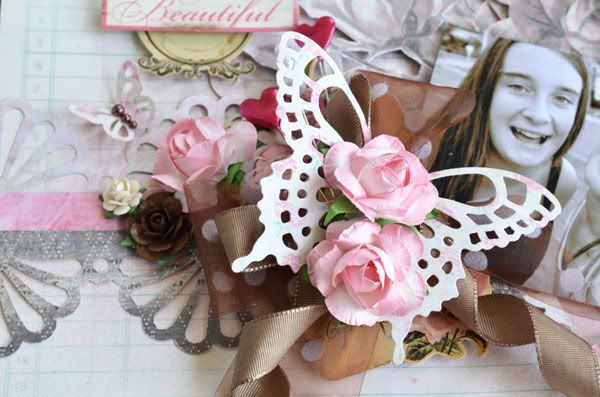 Well this will most probably be my last post for the year. So I would like to say a big thank you for all of your visits and lovely comments that you leave for me. I hope you all have a wonderful Christmas and a fabulous new year.
Joanne