Tuesday greetings!!
I have something to share today that I created purely for me. I went to the craft show a few months back and found the Twiddleybitz stand and quiet a few dollars later I ended up with lots of stuff to play with. This little wishing well is one of the many pieces purchased.
I wanted to make my wishing well look old, distressed and rusty so I played with some texture paste added some Tim Holtz Walnut Distress Stain and this is what come from it.
I added some beautiful Prima vines and Scrapmatts butterflies and my wishing well came to life.
Now as most wells generally have a bucket I just had to have one too. So I made a bucket and attached it with a chain and added a heart charm to the end for a little bit of bling.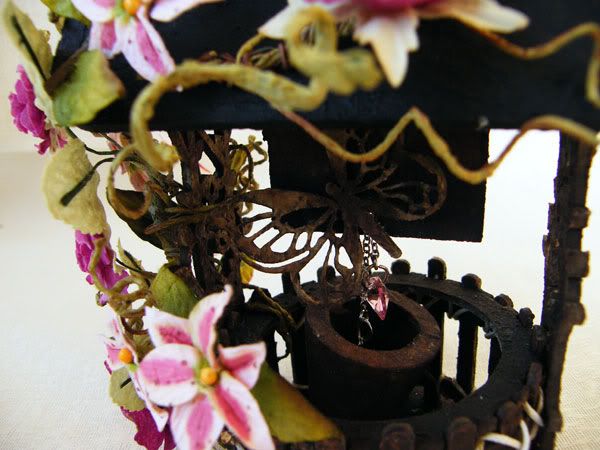 I have used bakers twine to trim around the bottom and some Ribtex crystals for some added bling.
Materials used - Twiddleybitz Wishing Well, Tim Holtz Walnut Distress Stain, bakers twine, texture paste, Ribtex crystals, Prima Violaceous Flowered Tendrils vine, Prima Petite Fleur Vine Aster & Scrapmatts chipboard butterflies 17.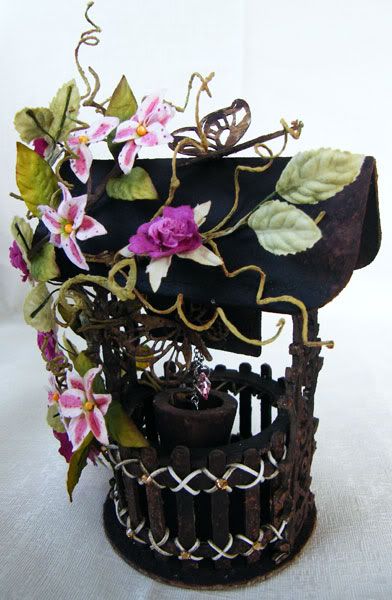 Thanks for stopping by
Joanne