OK so I have managed 2 posts in one day, now that is a record for me. Well our public holiday is nearly over which means back to the same old same old again...lol. I do hope that you have all had an enjoyable weekend.

I was stoked to have my last page featured at
The Color Room
and couldn't resist but to play along again. This week it is back to the her room palette and the colours were absolutely gorgeous.
Here is the palette...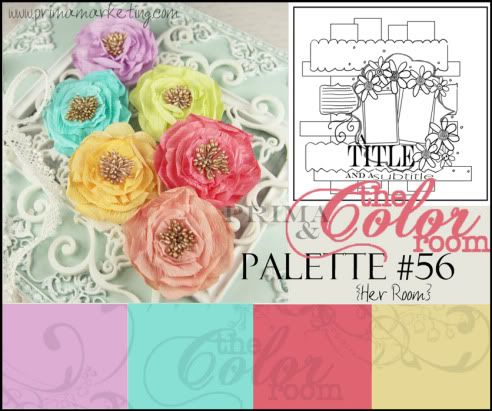 And this was my interpretation of it..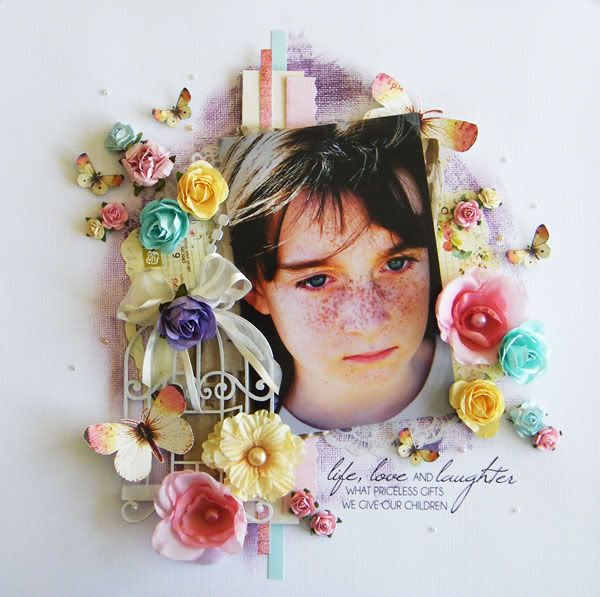 Pastel colours are so out of my zone, but I simply love how this page finished up.
I have used Prima Whisper Collection flowers, Kaisercraft Paper Blooms - SeaBreeze, Buttercream & Amethyst (available from
Scrapping Outback
), Kaisercraft Childhood Quotes rub ons, Prima Flights Of Fancy pp, Basic Grey Bitter Sweet pp, assorted roses, Prima packaging, Kaisercraft Pearls, A2Z Scraplets Birdcage (available from
Scrapping Outback
), ribbon, paint & raw cardboard.
And some close ups..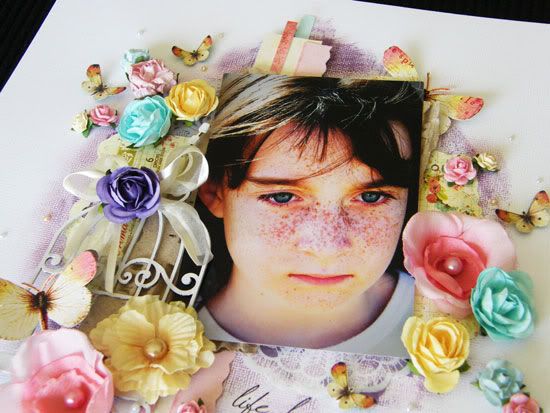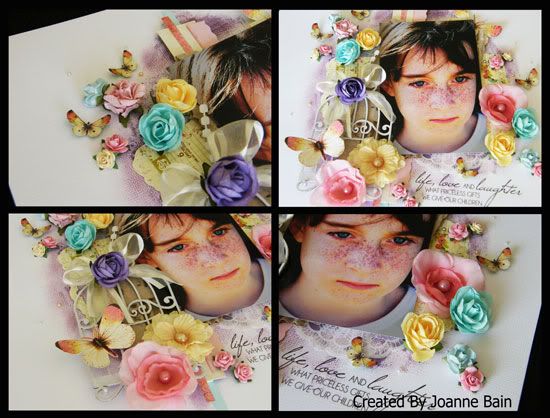 Well thats it for me, time to go finish the afternoon home duties.

Thanks for stopping by
Joanne