Greeting everyone..
It is the start of a new month and with that comes the new Sketch Challenge at Scrapping Outback.
This is the sketch..
And this was my take on it.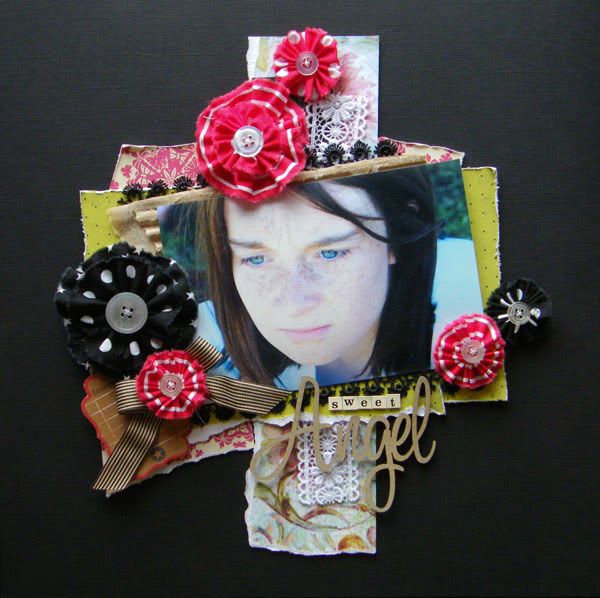 I turned the sketch sideways and reduced the size of the sketch elements to create my page. I used a few left overs to create my page as I already had them out and thought I might as well use them.
I used fabric strips to create my flowers and had a bit of fun tearing and distressing the papers. I also added for a bit of texture some torn up cardboard box and left my chipboard title raw as it complimented the cardboard.
Products used available from Scrapping Outback are the Prima Flights Of Fancy pattern paper, fabric strips, chippy title.
Please check the Scrapping Outback
forum
for full details and to check out the design team inspiration.
Thanks for stopping by.
Joanne