Scrapping Outbacks Wicked Wonderland Cybercrop
is coming up at the end of this month. Go check the
FORUM HERE
for full details.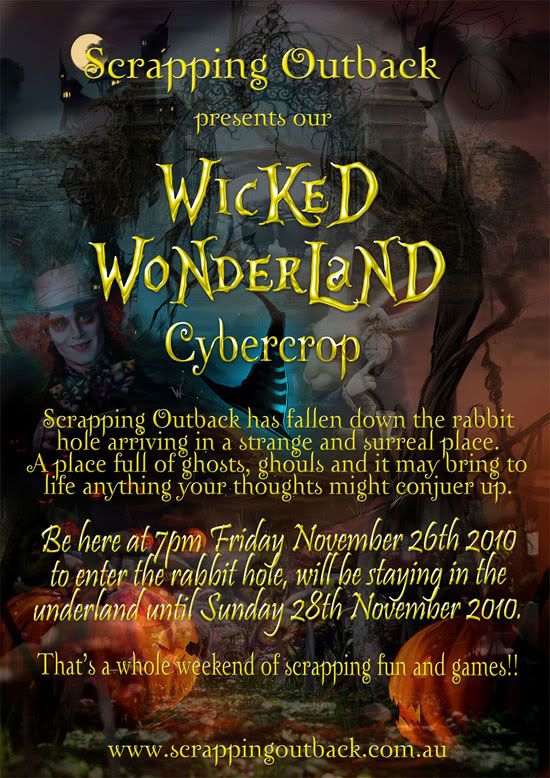 Here is my little sneeky peeky of the challenge I am hosting for our Wicked Wonderland Cybercrop.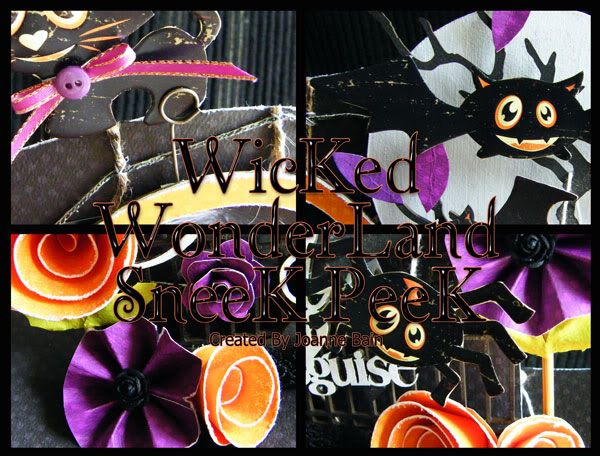 All papers, ribbons and flower petal leaves used for this challenge are included in the
Wicked Wonderland Goodie Bag
available from the SO shop.
Other products used available from the SO Shop -
Angel In Disguise Chipboard Title
,
Wrought Iron Fence Chippy
,
Scary Tree & Moon Chippy
From my stash - Crystallina Kindy Glitz, paint, WRMK Heebie Jeebies Stickers.
Hope to see you there
Joanne