Another release for the beginning of the month..the Monthly Sketch Challenge has begun again at
SCRAPPING OUTBACK
. The lovely Alicia was in charge of creating the sketch for this month.
This was my take on it for this month. It was a multi photo sketch which I chose to upsize. My topic of choice was my darling son Brandan.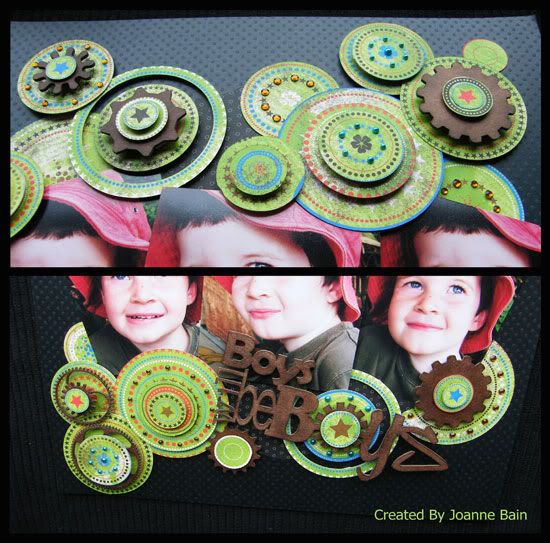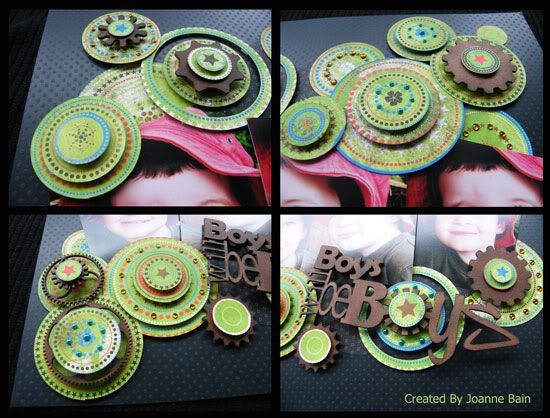 I have loved these photos since the day I took them so I was really happy when this page just come together so easily.
I played with the gorgeous Bo Bunny Block Party Jamboree patterned paper for this one, totally loving the bright lime green, I added a few kaiser pearls and bling to give it extra sparkle. I used some Chipboard Cogs and Boys Will Be Boys Chippy title and both of these are available from the
Scrapping Outback Store
.
You can find out more information about this challenge along with the other DT girls pages in the
SO Forum
.
Thanks For Stopping By..Enjoy the weekend.
Joanne