Do you want the chance to get some totally gorgeous Manor House flowers for yourself?? Well if your answer is yes then keep on reading...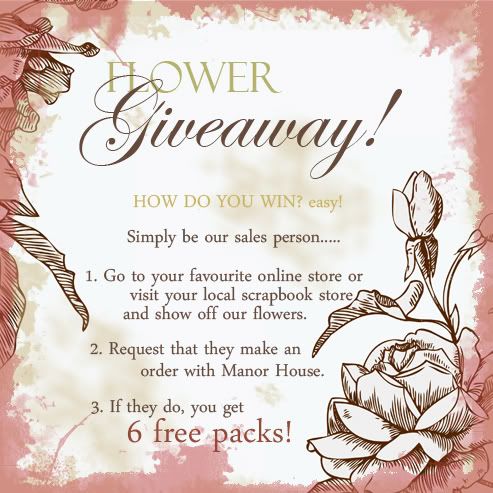 All you have to do to win, is get your store to make an order, email us telling us which store you requested our flowers at
sales@manorhousecreations.com
&
we will send 6 extra packs for you
to collect next time you order from, or visit that store.
This offer is open to anyone in Australia and our international customers as well.
Please Note: this offer is open to stores that make their first order from 13/09/11, not to existing customers.