I have had the beautiful Pink Paislee Butterfly Garden papers for ages and I finally sat down yesterday and had a play with them. Fussy cutting once again and I loved it. In my element...lol. I took this photo of the kids a couple of weeks ago and wanted to scrap it badly and the colours of these papers worked beautifully. I love how the page finished up.
To create my page I have used the beautiful Pink Paislee Butterfly Garden - Butterfly Wings & Botanical Garden patterned papers, Kaisercraft Ruby Paper Blooms, Prima Exotic Gardenias, assorted miniture roses, Kaisercraft Rub Ons & Pearls.
And some close ups..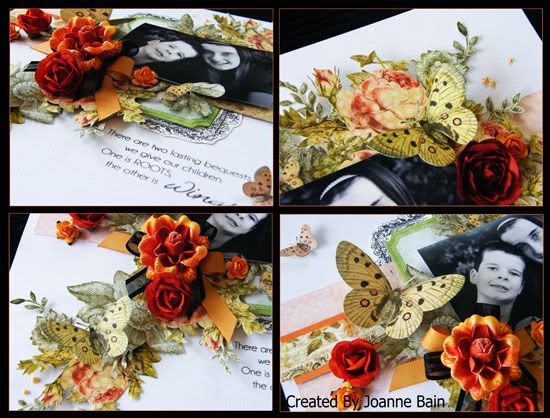 Thanks for stopping by and a big thank you for the beautiful comments.