I thought I would play along this month with the
Prima Product Palette
. The palette was lots of shades of green. Green is a colour I am not fond of but I enjoyed stepping out of the comfort zone to have a go.
This is the product pick & palette....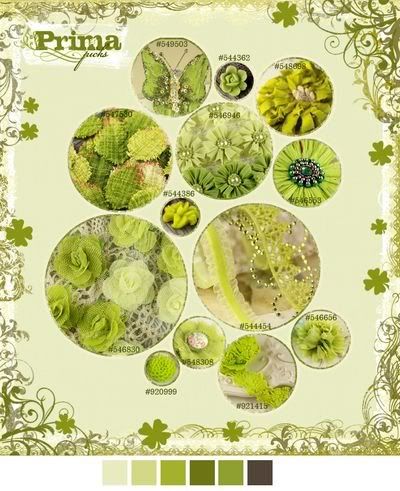 This was my take on it..
My page had to be a Prima based so I used as much prima product as I could - Prima-Lilliput Roses Lime Cooler, Prima Strawberry Kisses Cherry Blossum PP, Prima Paisley Road Bhangra PP, Prima Pastiche Heartstrings PP, Prima Pastiche Vintage Garden PP, Prima Cameo White Roses & lastly some Prima flowers packaging.
I painted my background again using a dark green paint, distressed the edges of my patterned papers and added a piece of cardboard box again for added texture.
Here are a few close ups..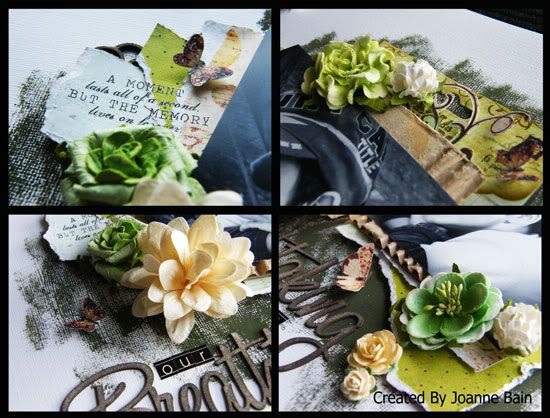 Well that is about all for now..time to go and have some dinner.
Have a great weekend!!

Thanks for stopping by
Joanne